November 6, 2019
Hard Hat Discounts now available for Contractor Members!

Northern California Allied Trades (NCAT) has secured special hard hat pricing for glazing and painting association members through Bullard.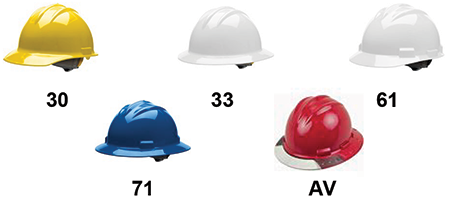 Bullard hard hats
Five model styles to choose from
20 color options
20 hat minimum order; no maximum
Logo included
Pricing in effect through December 31, 2020
Click here for pricing options.

CEN10 helmets with chin straps are also available at special member pricing starting at $86.00 (discounted from $99.00). Click here for more information and specifications.
Contact Mary Loumeau, Director of Marketing and Business Development  at (510) 428-9486 or mloumeau@alliedtrades.org to inquire about special pricing and for any questions.